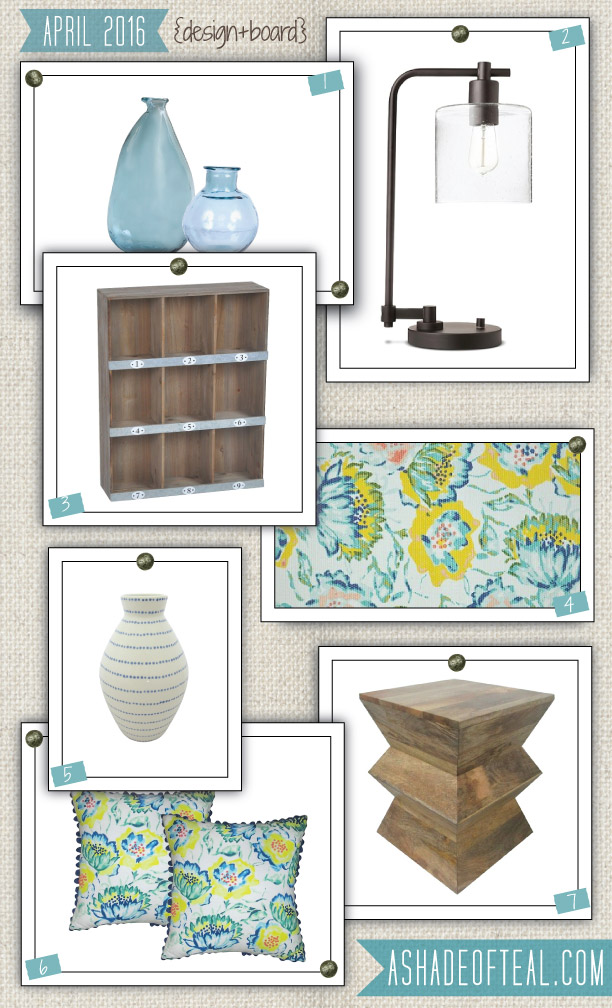 Hard to believe April is practically over. I'm loving this floral pattern from Target right now, it the perfect Spring time print.
This post includes affiliate links, which does not mean you pay a penny more when purchasing through my link. It means I receive a small commission if you purchase. Thank you so much for supporting A Shade of Teal! I only share products I truly love!
Here's this months Design Board links.
1. Blue Glass Vase
2. Bronze Lamp
3. Wooden Numbered Wall Shelf
4. Floral Rug
5. Blue Dots Vase
6. Floral Pillows
7. Wooden Accent Table
Enjoy!
Follow Along:
Bloglovin // Pinterest // Facebook // Etsy // Instagram // Twitter

Related posts: